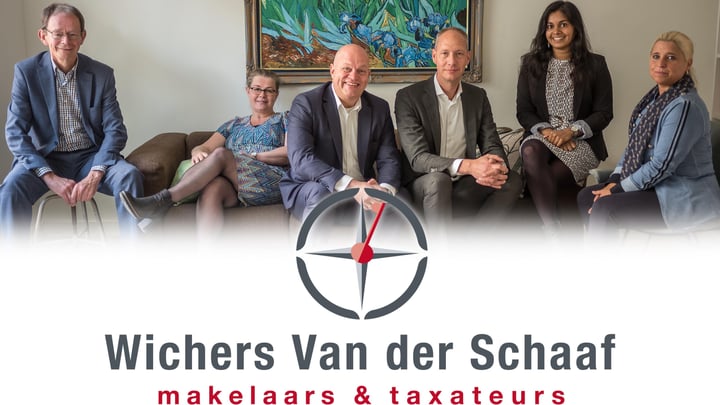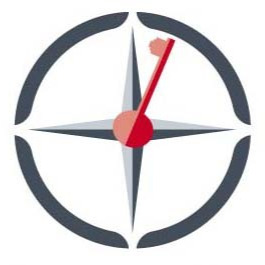 Wichers Van der Schaaf makelaars & taxateurs
Commitment and sincere attention to our customer
We started our company in 2009. Despite the young age of the company, our experience in real estate now covers a period of more than 25 years and is deeply rooted in the city and province of Groningen and the top of Drenthe.

Peter Kremer is a Registered Estate Agent Appraiser (RMT) and a member of the NVM.
Peter: "Working with houses in and around the city where you have lived all your life is wonderful. But it really gives satisfaction when you as a customer are satisfied with the service provided. Personal involvement," straightforward "and a" do it. just "mentality is very important to me. This makes it pleasant to work together."

Hans Wichers is a Registered Estate Agent Appraiser (RMT) and a member of the NVM.
Hans: "In 1983 I started as an assistant broker at the largest private NVM office in the north. My love for this profession soon became apparent, after which I combined work and training. My field of work has always been located in the provinces of Groningen and Drenthe. focus on the city of Groningen and Haren. Bringing parties together in a businesslike yet relaxed way, while taking into account the wishes, emotions and sometimes conflicting interests of buyer and seller is what I stand for ".

Eric van der Schaaf is a Registered Estate Agent Appraiser (RMT) and a member of the NVM.
Eric: "I believe that personal attention for the clients should be of paramount importance. Involvement and sincere attention to the wishes and dreams of my clients ensures a good click. You know what to expect from each other. That way I am able to manage a purchase or sale process in the right direction. "

Marjon van der Meer is a back office employee.
Marjon: "I am a passionate, loving and spontaneous person. I have great empathy and switch quickly and professionally in different situations. I am very good at arranging and resolving matters and I do not quickly panic during busy times and stressful periods. I have an eye for detail and can work well in a team as well as save myself independently when this is the case. But above all, I am a 'people person' and I get the most satisfaction from supporting people. ''

Trudy Hovenga is a back office employee.
"Since the beginning of this century I have been providing support for the real estate agents. The challenge for me is to be able to make a difference every day and to take the work off my colleagues. In addition, I strive to provide our clients 100%. I am down to earth, reliable (I do what I say), driven, enthusiastic and make contact easily I can empathize with the wishes of others and will not lose sight of them during my work Personal contact and sincere involvement are very important to me. "

Ellen Simons

Marissa van Bergen
Features
Affiliations

NVM

Languages

German, English and Dutch

Services

Sale, purchase, rental, appraisals and new construction

Number of employees

7

Certificates

VastgoedCert

,

NWWI and NRVT
Reviews
The number of reviews is insufficient to calculate an average.
July 22, 2014
Specifieke onderbouwing is niet van belang. Daarom heb ik moeite om de 100 karakters vol te krijgen.
December 9, 2013
Dhr. Kremer heeft mij een realistisch beeld geschetst van de mogelijkheden van mijn pand en hij bleek het bij het rechte eind te hebben. Vooral de no-nonsense aanpak van dhr. Kremer spreekt mij aan; accuraat, punctueel en een hands-on mentaliteit. Ik had bijvoorbeeld een dringende vraag buiten kantooruren en werd meteen terug gebeld.
All reviews (2)
Offering
Informatie is gebaseerd op de afgelopen 12 maanden.
Employees
Trudy Hovenga

Administratief medewerker

Peter Kremer

NVM-makelaar (directeur)

Eric van der Schaaf

NVM-makelaar (directeur)

Hans Wichers

NVM-makelaar (directeur)

Marissa van Bergen

Commercieel medewerker

Marjon van der Meer

Commercieel medewerker

Ellen Simons

Commercieel medewerker
Contact
Address & opening hours
Grondzijl 4
9731 DG
Groningen
Monday

08:30-17:00

Tuesday

08:30-17:00

Wednesday

08:30-17:00

Thursday

08:30-17:00

Friday

08:30-17:00

Saturday

Closed

Sunday

Closed
At this office, you can also make appointments for viewings outside these opening hours.
Social media