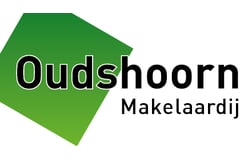 Oudshoorn makelaars
Steengoed, verkoop, aankoop, verhuur, verzekeringen, hypotheken, NWWI taxaties,
About us
Welkom bij Oudshoorn Makelaardij & Hypotheken & Verzekeringen & Bouwkundige keuringen
Mogen wij uw makelaar zijn? Verkoop, Aankoop, Hypotheekadvies, Verhuur, Bouwkundige keuring, NWWI taxatierapport of een Verzekering? Alle gemak onder 1 dak. Ruim 35 jaar werkzaam in de regio Leiden. Klanten waarderen ons al vele jaren met ruim een 9,3 waarbij de sleutelwoorden deskundigheid en communicatie iedere keer terugkomen in de reviews. We zijn daar trots op. Weet u dat het vak makelaar niet meer beschermd is? Iedereen mag zich makelaar noemen. Bij Oudshoorn makelaardij zijn de makelaars NVM lid, ARMT / of KRMT opgeleid en staan inschrijven in het Vastgoedregister wonen NRVT en VastgoedCert. U weet dan dat u geadviseerd wordt door een "echte" makelaar. Een makelaar die zijn diploma heeft behaald, die is opgeleid voor het vak makelaar, jaarlijks zijn studiepunten moet behalen om actueel te blijven zodat hij of zij klanten goed kan bijstaan in alle vastgoedtransacties. Alleen deze makelaar mag taxatierapporten maken voor hypothecaire geldleningen. Deze makelaar heeft verstand van zaken en zal de woningwaarden goed kunnen bepalen en onderbouwen. Zo'n makelaar wenst u toch? Wij zijn u graag van dienst! Nodig ons vrijblijvend uit en ervaar hoe leuk wij ons vak vinden, welke moderne tools we gebruiken om voor u tot het uiterste te gaan. Dit alles doen we met een enthousiast en gezellig team. We zien ernaar uit om snel kennis met u te maken. Bel of mail Oudshoorn makelaardij. Wordt u onze nieuwe ambassadeur?
What we do
Certificering

Aankoop, Taxaties, NWWI, Verkoop and Verhuur

Gecertificeerd

NWWI, NVM, Aankoop and Erkend Hypotheek adviseur

Aanbod

Appartementen, Woningen, Vrijstaande woningen, recreatiewoningen and Nieuwbouw

Diensten

Verkoop, Aankoop, Huur , Hypotheken and Bouwkundige keuringen

dienstverlening

Verkoop, verhuur, taxaties, advisering, bemiddeling bij verkoop van woningen/appartementen, bemiddeling bij aankoop, taxatie and erf afhandeling, nabestaanden

doelgroepen

Starters, ouderen,, ondernemers, (semi) overheden, particulier, Gezinnen and corporaties, (semi) overheden, beleggers.

soort aanbod

Koop / huur woningen, Eengezinswoningen, Appartementen, Woonboten and uitponding

Specialisaties

Financieel advies, Exclusief wonen, Monumenten, Nabestaanden begeleiden and woonhuis

website

Twitter, hyves, Live chatten 7 dagen per week tot 23 uur and www.boboudshoornmakelaardij.nl

certificering

Wonen/mkb, bedrijven, vastgoedcert, beedigd door rechtbank in 2000, Erkend Hypotheek Adviseur and Verzekeringen
Sint Jorissteeg 4,
2311 JA Leiden
Today opened until 17:00, available by phone until 17:00
All contact details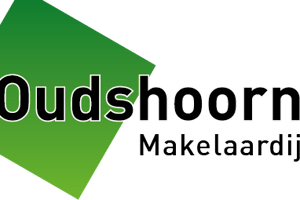 Reviews
Mijn vrouw en ik hebben vanwege meerdere huisaankopen/-verkopen de afgelopen 20 jaar verschillende makelaars in de arm genomen. Oudshoorn is in onze o...
90
Sale
In the past 2 years, 26 clients wrote a review about this agent:
9.1

Knowledge of the local market

8.9

Expertise

9

Service and support

8.9

Price/quality
All reviews (

121

)
85
Buy
In the past 2 years, 6 clients wrote a review about this agent:
8.2

Reachability and communication

8.7

Expertise

9

Negotiation and results

8.2

Price/quality
All reviews (

18

)
Contact
Visiting and mailing address
Sint Jorissteeg 4
2311 JA Leiden
Opening hours
Monday

Mon

9:00 - 17:00

Tuesday

Tue

9:00 - 17:00

Wednesday

Wed

9:00 - 17:00

Thursday

Thu

9:00 - 17:00

Friday

Fri

9:00 - 17:00

Saturday

Sat

By appointment

Sunday

Sun

Closed
At this office, you can also make appointments for viewings outside these opening hours.
Calling hours
Monday

Mon

9:00 - 17:00

Tuesday

Tue

9:00 - 17:00

Wednesday

Wed

9:00 - 17:00

Thursday

Thu

9:00 - 17:00

Friday

Fri

9:00 - 17:00

Saturday

Sat

Unavailable

Sunday

Sun

Unavailable
Error while loading the page. Please try again.